2023-08-17 | New website ARMY.AFRICA-UK.COM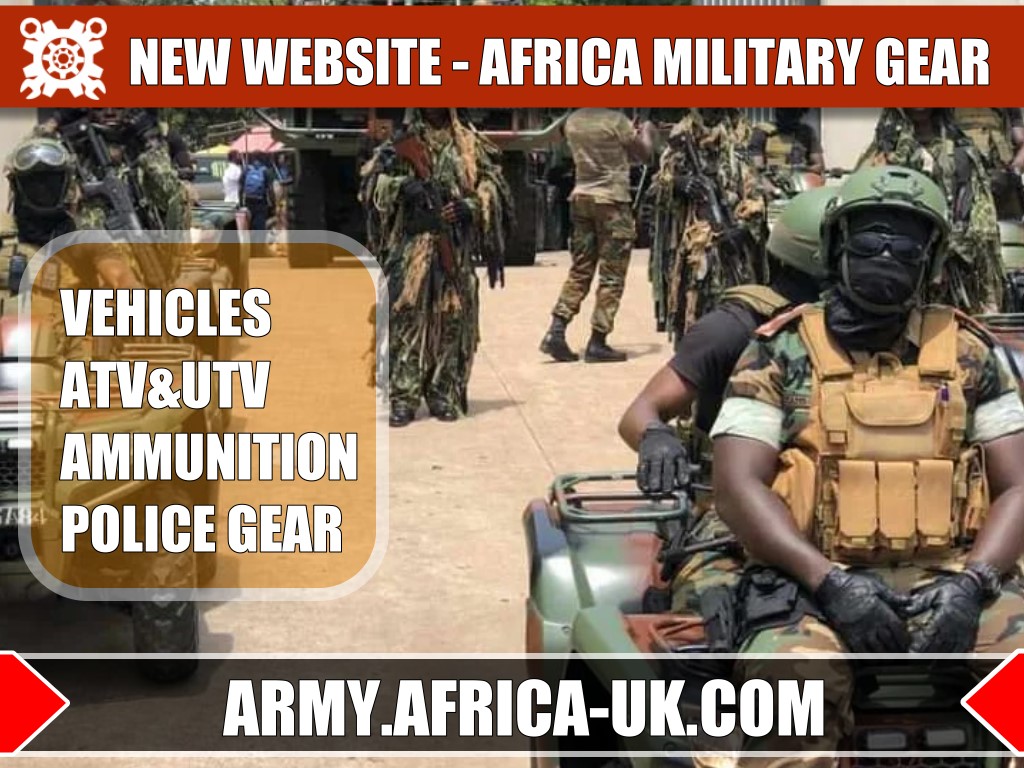 OUR NEWS ABOUT
Read:
5460
Copy page link
Share link to:
Facebook
|
Twitter
---
Our main business is working with government agency from Africa, Middle East, South America, and Asia by bidding the tender or direct purchasing.
Whether you are looking to purchase military or police gear or any vehicles for for military units, or upgrade an existing old ammunition
you can visit our NEW website
ARMY.AFRICA-UK.COM
which was specifically created for this market.
class=greengrey>IT IS PARTICULARLY TARGETED AT AFRICAN MILITARY AND POLICE PERSONNEL.,
We have an extensive range of new gear, ammunition, ATV and UTV vehicles,
armored SUV, Anti Riot MRAP (APC) vehicles, ambulances, military field kitchens and other .
On the website is a small range of products that we can supply
If it's not in stock, our factory will produce according to your requirements and get quickly.
We are working in conglomeration with the world's biggest brands.
All products are internationally tested and have international quality certificates.
Our goal is to help make your tough job safer, and easier. Partner with us and we'll work to decrease your time on the job while increasing your family time.
We believe quality is the life of the military business, and always conduct business with rigid abidance. Based on the philosophy of 'quality, delivery and service', we will continuously satisfy our customers with advance technology, reliable quality and considerate after service.
ARMY.AFRICA-UK.COM
---
---
Get more information from us
NEW DRILL RIGS & PILLING MACHINERY® latest arrivals
NEW DRILL RIGS & MACHINERY® the best offers
NEW PILLING MACHINERY® the best offers
NEW DRILL RIGS & PILLING MACHINERY® LATEST NEWS
Crazy Engineering Days Sale
Submit Form to Get Order Discount and
$5,000 Off Coupon
Separated DTH Surface Drill Rig HW-916 is a trusted machine for mining and construction companies and contractors engaged
in presplitting and conventional production blasthole drilling.
Drilling diameter (mm) φ90-127 , Maximum torque (Nm 1950
All of our drilling machinery and piling rigs and other equipment comes with a full warranty and is subjected to a thorough technical inspection and workshop service prior to delivery. Our sales team have a wealth of shipping experience, and will undertake all logistics as well as related paperwork on your behalf, to ensure the process is as turnkey, and hassle free, as possible.
Contact us with any questions about our products or any inquiries as to how you can become better educated about our production and finance.
We look forward to working with you to make your immediate environment more sustainable and efficient.
sitemap.xml for Google
|
Panorama photos created by wirestock - www.freepik.com
X
My Cart
Save any items in your bag and when you're ready, just order.